by Sonya Bernard-Hollins, publisher
editor@comvoicesonline.com
See more photos at:
http://comvoicesonline.com/nggallery/page-344/album-2/gallery-22/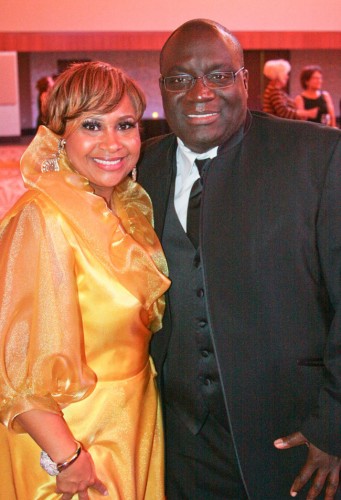 KALAMAZOO/GRAND RAPIDS (MICH.)– Swinging live jazz music bounced through the air at the Radisson Plaza Hotel on Friday Feb. 22. The buzz about the Mayor's Legacy Ball had spread and hundreds of local businessman, leaders, and community members came to see what it was all about. For the first time, the community would get a taste of the Legacy Balls known so well in Grand Rapids, Michigan. For the past six years the event, founded by Jessica Ann Tyson (a Loy Norrix High School graduate) has provided more than $20,000 in scholarships to students and education organizations.
Mayor Bobby Hopewell opened the Kalamazoo event with a community toast to celebrate the legacy of African Americans who have paved the way for so many throughout history. The toast also honored those who are making a difference in our community today such as Anna Whitten, the first secretary of the board at Kalamazoo Valley Community College.
The elegantly coordinated event is an opportunity to celebrate students through scholarships, and organizations. Unique auction items from Muhammad Ali autographed framed pictures to $500 Meijer gift cards were offered as an additional way to bid on gifts for a good cause. Tyson, owner of Events by Jessica based in Grand Rapids, created the event as a way to bring a much-needed classy affair to Black History Month while providing local businesses to give back through scholarships and donations to programs.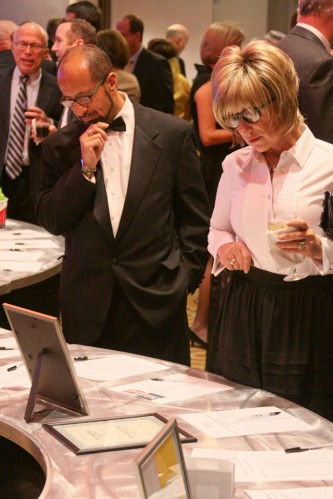 The first Mayor's Ball of Kalamazoo honored New Genesis Education Center for their work with youth. The organization, a project of Christian Life Center (Pastor Joel Brooks) received a $1,000 check during the event, along with another donation of which event-goers contributed.
On Saturday, Feb. 23, the celebration continued as more than 300 attended the Legacy Ball in Grand Rapids at JW Marriott. The event honored three students with more than $2,000 in scholarships, and a youth program for their tireless efforts to educate youth. Grand Rapids' Mayor Hartwell helped present the awards to those honored.
Tyson's efforts to honor others has been well-received in both cities, and she plans to expand her concept to other cities throughout the country. Her own story is one of possibilities. After the Kalamazoo event she introduced herself to the audience as a graduate of KPS, student of Kalamazoo Valley Community College, and a former foster child. She told of how she and her twin sister, Monica Sparks, were adopted by a Kalamazoo couple after their own drug-addicted mother forfeited her parental rights.
Having a second chance by stable parents helped her grow into a role model for others. Through her work as an event planner she is able to give back to other organizations. The Legacy Balls provide fun, entertainment, great food, and an opportunity to give back while building others up.