By Sonya Bernard-Hollins, publisher-Community Voices
editor@comvoicesonline.com
CLICK HERE TO SEE THIS ISSUE!
GET THAT BOOK OUT OF YOU!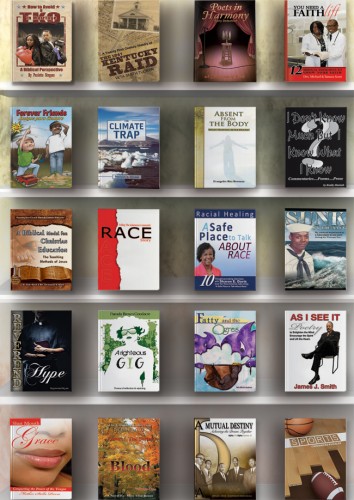 WEST MICHIGAN– Christina McGrinson was so filled with emotion that she fainted at the sight of the book she had produced. The story had been years in the making; it was a hard one, but she had to tell it. Her bilingual children's book, Forever Friends, would allow her the opportunity to move release the grief she had inside her for years after her 5-year-old son's murder. At the same time, her book would become a tool to share with other children who have experienced the loss of a loved one or someone they knew.
McGrinson is just one of nearly two dozen self published authors who have been able to "get that book out" of them. Whether it is a family memoir by a local attorney, a poetry collection by a county politician, a biblical resource by a pillar of the church, or fiction drama by a deacon of the Galilee Baptist Church, many area writers have been able to see their dream of publishing fulfilled.  Check out what these authors had to say about the process in order to motivate others to complete their dream of writing a book.
LEADING HIS OWN ORGANIZATION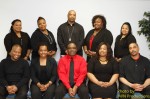 Charles Parker has been instrumental in inspiring youth for decades. Today, he, with the support of his family, has created the nonprofit youth organization, Charlie's P.L.A.C.E. (Pursuing Leadership and Community Engagement). The organization is a culmination of all the athletic programs he has led over the years while working with programs such as the Y.M.C.A., Kalamazoo Parks and Recreation, the Douglass Community Center and other associations.
MAKING A DIFFERENCE IN OUR COMMUNITIES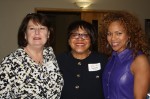 In efforts to inspire the community, area nonprofits invite the community to share in their mission and become motivated to make a difference. In this issue of Community Voices check out the photo collages from ISAAC's annual event, the fundraising dinner for Tree of Life School and the invitation-only luncheon for women featuring workout diva Donna Richardson.
See these stories and more in our latest issue. And, if you want a print copy, pick up one anywhere free publications are on display!