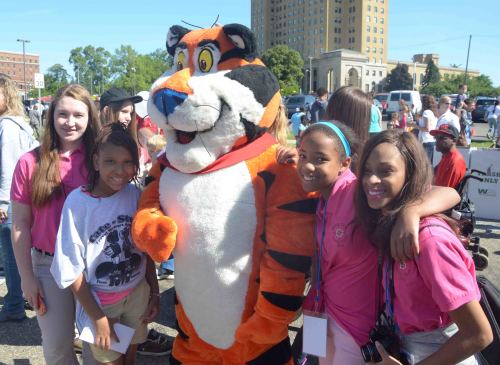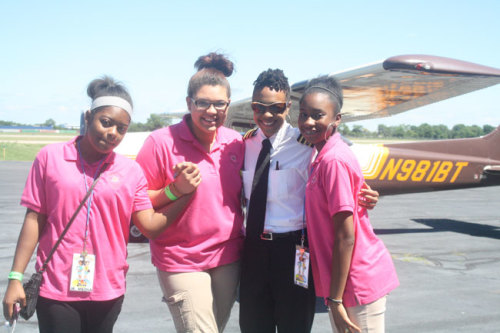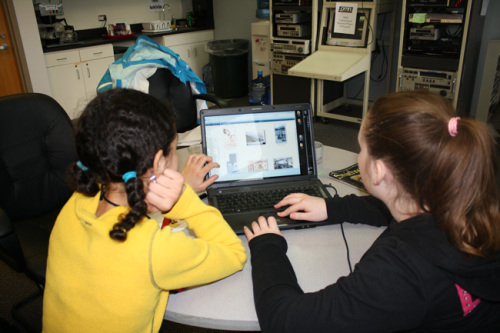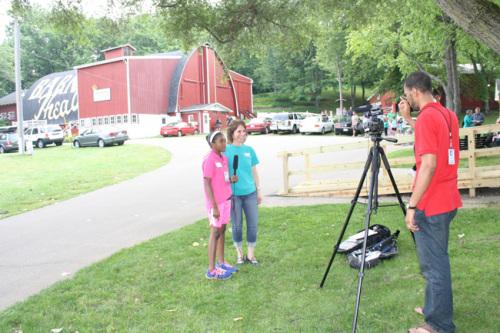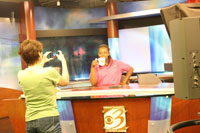 KALAMAZOO (MICH.)– Natasha Mahonie giggled as she put on an orange hair net, safety goggles and a lab coat. She and more than a dozen other young reporters were about to venture into a place few ever see. They were about to  enter the W.K. Kellogg's Pilot Plant in Battle Creek where the testing of new food products begin.
As one of the young reporters from Southwest Michigan, Mahonie participated in the week-long residential Travel Writers Academy sponsored by area media, businesses, organizations, educational institutions and individual donors.
Girls who will be in grades 4-10th the Fall, are eligible to audition for a spot on the 2-15 Girls Can reporting team. Those interested are asked to call to be scheduled for their interview session on April 18th at the Kalamazoo Valley Museum.
This year's academy will be held in July on the campus of Kalamazoo College. The academy allows girls an opportunity to travel and meet women who inspire them on everything from entrepreneurship to international travel.
In addition to the travel experiences, girls learn the fundamentals of photography, videography and writing to produce the Girls Can! Magazine and a video which are unveiled in a public celebration in the fall. Girls participate in self awareness and career planning workshops as well as interactive geography competitions.
Girls selected after the interviews will participate in pre-trainings in June and the Travel Writers Academy July 12-18, on the campus of Kalamazoo College. Applications are available at: www.merzetate.com on the Home page.
The Travel Writers Academy is a program of the Merze Tate Travel Club founded in 2008. The program is named for Merze Tate, a 1927 graduate of Western Michigan University who was the first African American to graduate from Oxford University in England. The native of Blanchard, Michigan, Tate left millions to universities across the country such as WMU where the grant center in Sangren Hall is named for her. She also was an author, inventor, photographer and film maker in addition to being a university professor at such schools as Morgan State College and Howard University. Tate, who died in 1996, founded a travel club in the 1920s when she worked as a high school history teacher at Crispus Attucks High School in Indianapolis, Indiana; the inspiration for today's travel club.
Since the inception of the Merze Tate Travel Club girls from throughout West Michigan have had hundreds of adventures that have led to them flying in planes to being part of the Geek Squad at Best Buy. The girls have met women in their own communities who work at such places as Stryker Instruments and have traveled as far as Indianapolis to shoot footage for a documentary they produced on Merze Tate in 2010.
Applications for the Travel Writers Academy are available on the Home page of: www.merzetate.com. For more information, contact Sonya Bernard-Hollins at: 269-365-4019.