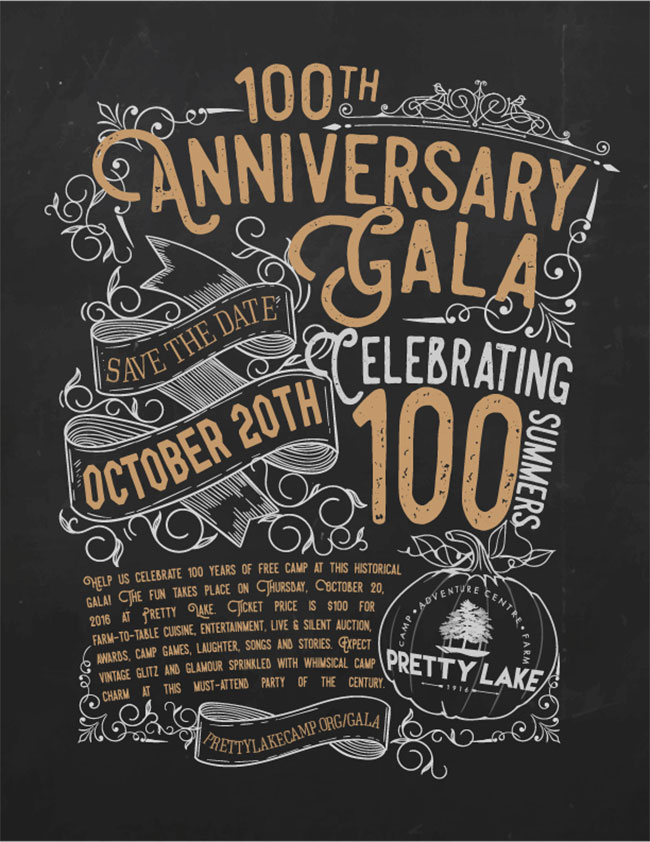 You can help us celebrate 100 years of free camp at our 100th Anniversary Gala on Thursday, October 20th at Pretty Lake Camp, 9123 Q. Ave., Mattawan, MI 49017.
The vintage-themed affair will feature farm-to-table cuisine, live entertainment, auction, awards, camp games and stories.
To purchase tickets for the event, or such auction items as an original Heritage guitar made from a Pretty Lake Camp tree, a chance to fish with Kevin VanDam, boxing gloves from Flint Olympic Gold Medal winner Clarissa Shields, and more, contact Sonya Hollins for more information at: careers@prettylakecamp.org. Learn more at: www.prettylakecamp.org.