*Purchase tickets to Annie here: Annie at Miller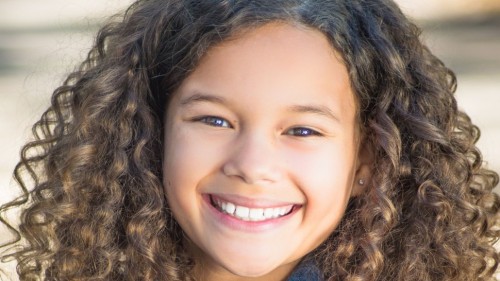 KALAMAZOO (MICH.)-The world's best-loved musical returns in time-honored form.  Directed by original lyricist and director Martin Charnin and choreographed by Liza Gennaro, this production of ANNIE will be a brand new incarnation of the iconic original. The show will be held for one performance at 7:30 p.m., Thursday, February 16, 2017.
When 11-year-old Tori Bates boarded a plane from Sarasota, FL, to New York City with her family this summer, auditioning for the national tour of Annie was the furthest thing from her mind. It was her first time in the city, and she was there to take part in the Broadway Artists Alliance's summer intensive for young performers. By the time she finished the workshop, Bates was returning to her hometown with a big secret: she had been cast in the title role. So how did it all transpire?
During her last few days in New York, the Broadway Artists Alliance informed some of its participants that there was a national open call for Annie and that they were encouraged to audition. "I was asked if I wanted to audition, and I thought, 'Oh sure! That would be a great experience.' I actually thought to myself, 'I won't get Annie, because I don't look like Annie—but maybe an orphan,'" says a giggly Bates on the phone from Sarasota. (READ THE REST OF THE STORY HERE: Role of a Lifetime)
Featuring book and score by Tony Award®-winners Thomas Meehan, Charles Strouse and Martin Charnin, ANNIE includes such unforgettable songs as "It's the Hard Knock Life," "Easy Street," "I Don't Need Anything But You," plus the eternal anthem of optimism, "Tomorrow."