Contributed by Buddy Hannah, playwright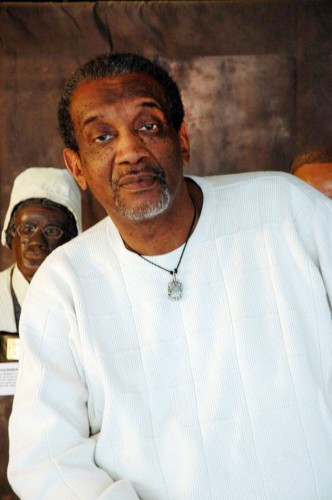 KALAMAZOO (MICH.)–
As part of their Men's Day Celebration, The Men of Allen of Allen Chapel AME Church presents the dramatic stage reading of What Is Wrong With Our Adults, April 28, 2017 at Allen Chapel AME Church located at 804 West North Street, Kalamazoo, MI.
What Is Wrong With Our Adults focuses on Gavin Collins as he tries to assemble a group of students to discuss the staging of a reader's theater production for a local youth center. The purpose of the production is to give the students an avenue for creative and social expression. Gavin is faced with several challenges the first being getting enough students to participate. The challenge becomes even greater when one of the students mother shows up and things seem to take a turn for the worst.
What Is Wrong With Our Adults is directed by Buddy Hannah with writing contributions from several area students, Maya Alkema and Tamari Wilson both from Hillside Middle School. Chaise Darling from Marshall Upper Elementary School, Minaleah Koffron from Portage North Middle School, and Aurora Oviedo from Kalamazoo Central High School.
Also featured in the production are Mykala Johnson and Marcus Johnson both from Parchment High School, Chaise Darling, Marshall Upper Middle School, Tamari Wilson, Hillside Middle School, Mary Johnson as Mrs. Fontaine with Buddy Hannah as Mr. Collins
Allen Chapel has partnered with Chemical Bank of Kalamazoo to provide the first 100 Middle or High School students attending the production with a Free $10.00 voucher to be used to open a saving account with Chemical Bank. Students must be accompanied by an adult to receive this offer. Some restrictions may apply. Vouchers may not be redeemed for cash
Prior to the start of the production, local actors Ron Ware and Ed Hodges, Sr. will receive the first ever Dr. Leander C. Jones theater Stage Performance Award. This award was created in honor and memory of Dr. Leander C. Jones a long time member and faithful servant of Allen Chapel and the Men of Allen
The production is free to the public but donations to help support the Allen Chapel Drama Ministry will be accepted and appreciated.
For more information call:269-599-4196.