Contributed by Jane Parikh-Public Relations-Boy Scouts of Southwest Michigan
LANSING (MICH.) – A chance encounter with a Boy Scout representative turned into a lifelong career as a professional Scouter for Don Shepard.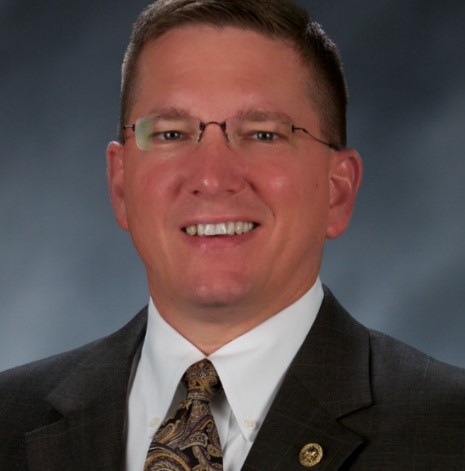 "At a National Jamboree in 1985 I ran into a loaned executive. He stopped a buddy of mine and I and asked if we knew about professional Scouting," Shepard said. "My buddy and I joined Scouting after college as professionals."
Shepard will take over leadership of the Michigan Crossroads Council (MCC) on May 1 as its new Scout Executive, replacing Matthew Thornton who stepped down in December to take a new assignment in Los Angeles, Calif. Shepard is currently Scout Executive for the Daniel Webster Council based in Manchester, New Hampshire.
"I studied the demographics of Michigan and found that Michigan is just a larger version of New Hampshire," Shepard said. "I decided that leading the Michigan Crossroads Council given those similar demographics, coupled with the consolidation the MCC was going through was intriguing to me and that's what sealed the deal for me to interview."
Shepard said he thinks the MCC could serve as model for consolidation efforts in other areas of the United States where the Boy Scouts of America has a presence.
"Where it makes sense, I think leadership of the Boy Scouts of America will begin the conversation about consolidation efforts," Shepard said. "The streamlining of the MCC and its statewide operations has created additional opportunities to provide a greater and more enhanced menu of programming and services to Scouting youth and volunteers in Michigan."
The MCC was formed in 2012 through the merger of nine councils throughout the state's Lower Peninsula. It is now the largest Council in the United States serving more than 67,000 youth, ages 6-20, and more than 20,000 adult volunteers in 66 counties in Michigan's Lower Peninsula with a statewide staff of just over 100 people.
Ray Davis, President of the MCC Board of Directors and a Lansing-area attorney, said Shepard's leadership style complements the unique characteristics of the MCC which is the largest Boy Scout council in the United States.
"Don has spent his entire career advocating on behalf of youth to ensure that they have the opportunity to become Scouts and learn leadership and life skills that will prepare them for success in all areas of their lives," Davis said. "We look forward to working with him to reach even more youth and continue our core mission to give them the best possible Scouting experience."
Shepard began his Scouting career as District Executive at the Buckskin Council in Charleston, WV. He moved on to become the Program Director in Buckskin and was later promoted to Finance Director with the Simon-Kenton Council, Columbus, OH. He was promoted to Assistant Scout Executive of the Land of the Oneidas Council, Utica, NY and went on to become Scout Executive of the Mason-Dixon Council, Hagerstown, MD. He then joined the Northeast Region team as Region Program Director and then the National staff as Team Leader for Youth Development.
Shepard is an Eagle Scout. He and his wife, Sara, have three grown children.