KALAMAZOO (MICH.)– The weather is gorgeous and the trails are ready!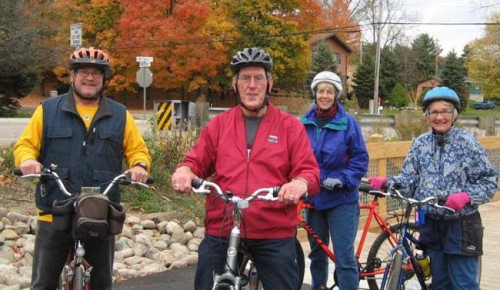 Are you looking for a reason to get outside and enjoy the summer weather with your kids?
Do they enjoy stories? Experience Tales on the Trail! Join in for this story-time program on the Kalamazoo River Valley Trail, and be entertained with tales about health and fitness as well as the outdoors. Different stories will be featured each month, and each program will last less than one hour. We are pleased to partner with both the Kalamazoo Public Library, and also the Comstock Township Library. Free!
This is perfect for school-aged children with their families. All programs will run from 10:30 a.m. – 11:30 a.m.
Friday, August 11 – On the KRV Trail next to the Alma Powell Library (1000 W. Paterson St). Parking is available at the Alma Powell Library.
For more information on these and other Kalamazoo River Valley Trails events, visit: http://www.kalcounty.com/parks/krvt/