Contributed from the Community Homeworks website: https://communityhomeworks.org/education/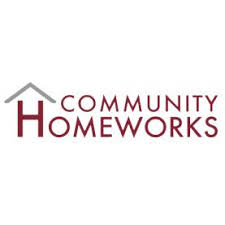 Community Homeworks offers organized classes for homeowners looking to keep on top of minor repairs they can do themselves. The classes are broken into four main tracks: Tools & Basics, Home Systems, Home Structure, and Outdoor Elements. Topics are offered on a rotating basis, allowing participants the opportunity to choose workshops that meet their needs. Whether you want to understand the basics of how your heating or plumbing system works, or get some practical information on how to tackle basic light fixture repairs, or learn how to add value to your home with energy savings or cosmetic improvements, there is a class for you.
More than 40 different classes and workshops available
Classes offered weekly
No experience necessary – safe and accessible for all skill levels
Handouts are provided, and many workshops are hands-on, using a variety of props: power tools, hand tools, sink and vanity, toilet, water heater, furnace, windows, door, electrical outlets, faucets, paint and painting tools, drywall, lawnmower, and more.
Advance registration is encouraged for all workshops. This allows us to ensure there are enough materials and to call you if there is a change or cancellation.
Workshops are open to all homeowners and renters of Kalamazoo County and are free to those who are income qualified.
You can register online or by contacting our Education Coordinator at Email or by calling 269-998-3275 (ext. 204).