Submitted by Celine Keizer, ckeizer@communityhomeworks.org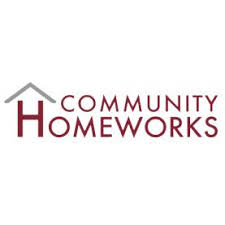 (KALAMAZOO-MICH.)- As part of a long-term strategic vision, the co-founder and executive director of Community Homeworks (CHW), Shaun Wright, will be passing the reins of leadership in 2018. Wright will focus on serving more families and maximizing impact for low-income homeowners in Kalamazoo as Deputy Director, Head of Construction Services. His expertise in building science and energy efficiency will allow CHW to expand its programs and provide additional services, while a new Executive Director will be able to fully focus on community outreach, strategic growth, and administration.
"We have always envisioned an organization larger than ourselves, and new leadership allows us to grow efficiently to best serve our community," said Wright. "I am excited to pass our legacy on to new hands to make the greatest impact."
Wright proposed the leadership transition and division of duties to the board of directors two years ago as part of a larger succession plan to ensure the long-term sustainability of the organization. As the founding director, Wright is currently both the executive leadership and the construction manager for all programs. Adding new leadership will build capacity while ensuring CHW maintains the highest standards of service to the community.
Wright and his spouse, Emily Greenman Wright, founded CHW in 2009 to close the gaps in post-purchase support for low-income homeowners. Working with several community members and nonprofit agencies, three core programs were developed – critical home repair, education, and energy efficiency.
"We never set out to create a new nonprofit. We focused on solving issues and unmet needs with existing organizations but the community rallied to create Community Homeworks," Emily Greenman Wright said. "We are so thankful for incredible growth over the last eight years, and we're excited to see it continue on beyond our initial vision for the community."
An interim director will be named in January, 2018 to assist in the transition, with hopes to hire a new executive director by mid-year. Community Homeworks serves more than 100 families per year in Kalamazoo with critical home repairs, home maintenance and repair education, and energy efficiency upgrades such as high efficiency heating systems, insulation, and air sealing. To date, these programs have served more than 1,000 households and generated more than $3 million in energy savings for low-income families in Kalamazoo. The mission of Community Homeworks is to empower our low-income neighbors to maintain safe, sustainable, and dignified homes. More information can be found at www.communityhomeworks.org.