By Sonya Hollins, editor
editor@comvoicesonline.com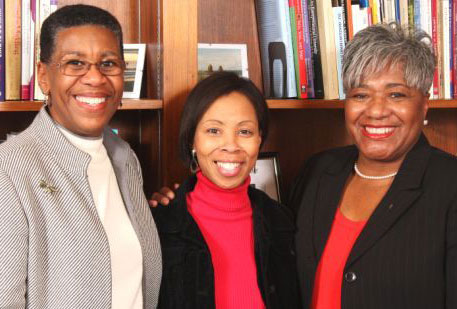 WEST MICHIGAN- For the past six years Community Voices has been dedicated to serving the community by sharing the positive news and views important to West Michigan's Multi-Cultural Community.
In March of this year Community Voices will celebrate its 6th Anniversary and continue that tradition with new and exciting ventures through our Community Voices Online and upcoming Community Voices Magazine.
I want to thank Dr. Eileen Wilson-Oyelaran and the Rev. Denise Posey for their faith in me and their support of Community Voices as they graced me with their time for featured articles the debut issue coming to news stands in March!
We hope you have enjoyed the changes that have evolved since 2005 as we have moved from bi-weekly newspaper, to an online site and now to a monthly magazine. Our dedication to the community will not stop there however. As a featured news source we want to take on the platform of educating our community as well. Through various sponsored events, project partners, youth writing camps and community service, we hope to make a difference in the community we serve.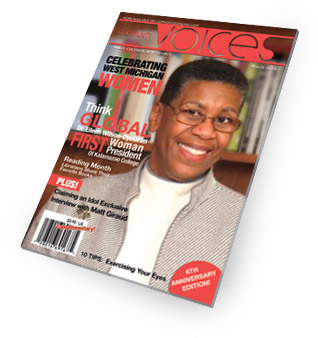 As editor of Community Voices I have a special dedication to West Michigan. A native of Kalamazoo and graduate of Kalamazoo Central High School ('86) and Western Michigan University ('93) I have a personal interest in highlighting the positive news of our communities. For more than 20 years I have worked as a professional journalist who specialized in sharing the stories of those often overlooked but have made vital contributions to our communities. For years I served as an editor at the Battle Creek Enquirer where I received various awards from local, state and national organizations and media associations for my work in Community Journalism. As a current freelance writer and author, I continue to use my passion for storytelling and history to allow news to be a daily history book.
Through Community Voices I plan to continue what has been a desire of mine since elementary school; to share the stories of our communities. I am excited that we will launch our magazine during March which is Women's History and Reading months. We are excited to share with you what that issue will hold and the exciting partnership of extra photographs and video interviews online to accompany many of the feature stories.
Thanks for being a part of this exciting ride. Hang on, there's more to come!
Sonya Hollins, Editor and Publisher
Community Voices