Contributed by Kendra Stetser Rowe, Director of Community Relations- Family Health Center
Patients provided with expanded services at newly renovated "Sheridan" location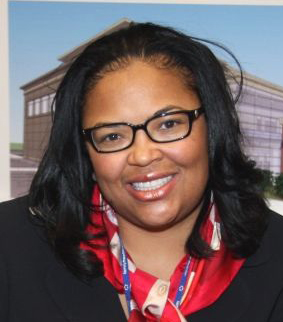 KALAMAZOO (MICH.)-Family Health Center (FHC) announces that as of December 19, the "Alcott" facility located at 2030 Portage Road will be moving to the newly renovated "Sheridan" location at 2918 Portage Street (former site of the "First Presbyterian Free Clinic"). Hours of operation are 8 a.m-8 p.m. Monday-Thursday and 8-6 on Friday. Patients may continue to call 269.349.2641 to make an appointment or ask questions.
The Sheridan location has been open since September 19, 2011 and recently underwent a $100,000 renovation including state-of-the-art exam rooms and expanded services to include dental care and a pharmacy. Other services include healthcare by appointment with adult and pediatric physicians and a walk-in clinic for acute care. Special Supplemental Nutrition Program for Women, Infants and Children (WIC) services are available one block north at 2624 Portage Street.
Denise Crawford, President & CEO, is "pleased to further the mission of FHC by offering excellent healthcare from top-notch staff who seek to inspire hope and healing for people who are struggling and historically underserved in our community." She adds that "special attention was given to making the renovations and surroundings serene and beautiful so that patients would feel appreciated and optimistic."
Joel Murr, Practice Manager for the Sheridan site, adds: "We are committed to serving the Hispanic community and are pleased to employ several bilingual staff members. In addition to staff members, Sheridan also has translation services available via a language line 24/7."
The mission of FHC is to provide quality, comprehensive, primary healthcare to all people. FHC is a community-based Federally Qualified Health Center (FQHC) which provides primary medical care, dental services and behavioral health care/counseling in a welcoming and inclusive environment. Medicaid is welcomed and a sliding fee scale based on income is available for anyone who is uninsured. There are seven (7) locations in Kalamazoo County and appointments can be made by calling 269.349.2641.